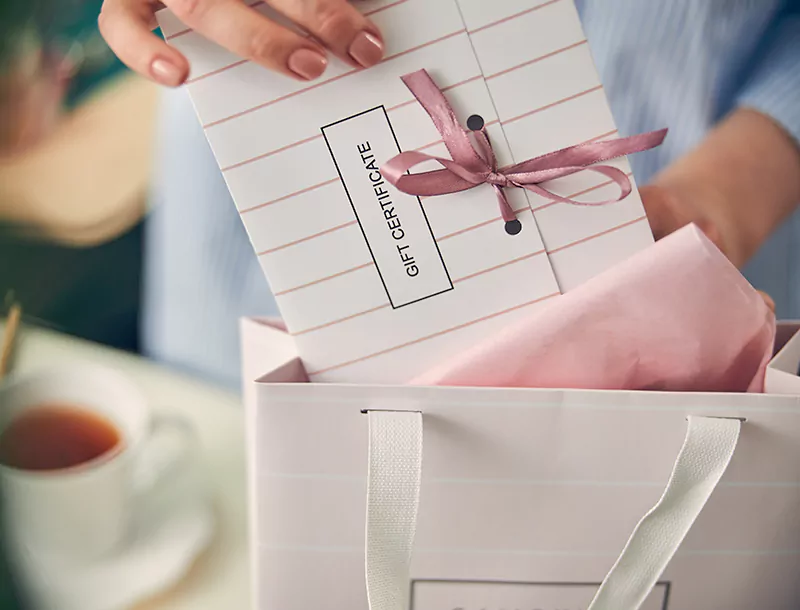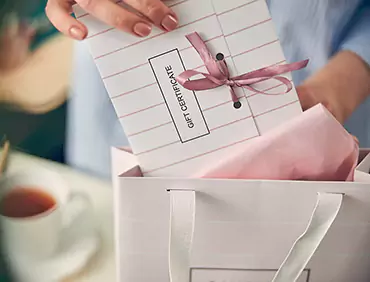 A Weasku Inn gift certificate makes for a terrific gift. We sell gift certificates in any denomination. As our room rates change frequently throughout the year, we do not sell gift certificates for a "Two Night Stay" or "Overnight Stay in a Cabin." If you are not sure of the amount to purchase, we generally suggest buying the peak season amount. The recipient can always use any excess amount in the giftshop, marketplace or at the appetizer reception.
To purchase, click the link below and we will email you with a form for you to indicate the recipient, dollar amount, along with credit card authorization to charge your card. Gift certificates generally are processed within 48 hours of the forms' completion.
To book your reservation using your Gift Certificate, simply call 541-471-8000 with the Gift Certificate code found on the Certificate.
Purchase a Gift Certificate from the Weasku Inn and give the gift of travel!
Whatever your reason to celebrate, a Weasku Inn Gift Certificate makes the perfect gift.